Inline with our DAB JetCom Offer we have great news from White International supplier of the BIA-iPRESS Automatic Pump Controller.
BIA-iPRESS Pump Controller with Auto Restart and Adjustable Cut In/Out 2.2 KW 240V
In an effort of continuous improvement, White International is pleased to announce that since our April 2018 update to the iPress Pro controller. We have now sold more than 2500 units since the production serial number 201804 and have seen none of the previous faults that some have experienced in the market. Improving our confidence in the stability of the unique product moving forward.
1. Flow Sensor Magnet. Following feedback from our proven SK10PPHS2 manufacturer, we changed the material of the magnet pictured below to a non-ferrous magnet that is corrosion resistant.
Flow Sensor Magnet.
2. Reed Switch. To reduce inconsistencies, the flow sensing reed switch has been relocated to the other side of the circuit board and is located in a plastic cradle. The magnet is then positioned within a support within the controller PCB housing removing the possibility of damage during assembly, transport, repeated cycling and also bringing it is closer to the magnet.
Reed Switch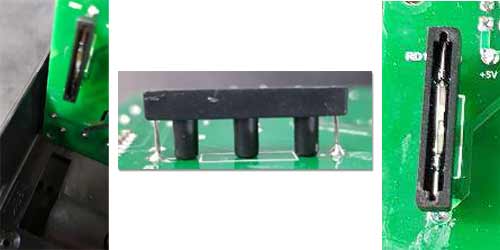 3. Diaphragm. The approved EPDM diaphragm is changing to a Butyl (IIR) material (like in the GWS pressure tanks) which carries a WRAS medical and food grade approval.
Diaphragm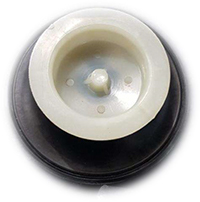 4. Lockout feature. The IPRESSPRO also features a lockout to prevent unintended changing of settings. Pressing FUNCTION and UP keys at the same time for 5 seconds unlocks the control.
Recent Posts
If it's a hot shower that gets you up and going in the morning, you're not alone, there is nothing w …

Solar Frost-Guard Frost Valve Dead-Leg Extension SFG-15Winter has arrived! Time to check your solar …

Warm Water Systems By G2 TECHWarm Water Delivery System with Dual Ring Main & Hot Water- G2TECH AERI …