About Us & Contact
Don't stand at the counter, sit at our store!
Parts for Heating, Cooling & Appliances
ONLINE ANY TIME!
Trading Hours - Monday - Friday 8am - 4pm
Tired of limited stock, expensive prices, and poor advice from existing suppliers, Neil, Colin and Alex saw a need to supply hard to find heating and cooling parts online. Their 30 years' experience across heating, cooling, hot water, aircon, and solar has seen them grow into one of Australia's largest specialist parts suppliers. They carry one of the largest ranges of genuine, top brand spares and appliances in the country to suit your heating and cooling systems and are just a phone call away for expert advice.
Australian owned and run, plumbonline is trusted by over 10,000 customers nationwide.
We aim to provide the premier online range of genuine Plumbing | Evaporative Cooling | Solar Hot Water appliances & parts direct to your door, building site or business at the best possible price.
It's our service that sets us apart.
Plumbonline is not your typical trade store, what we have done to set us apart is design our entire business to meet our customers needs. Our concept is built around you and how we can make your shopping experience as quick and efficient as possible, from technical plumbing parts through to home appliances.
plumbonline provides clear product specifications and manufacturers documentation to assist you with your purchase in conjunction the following service standards;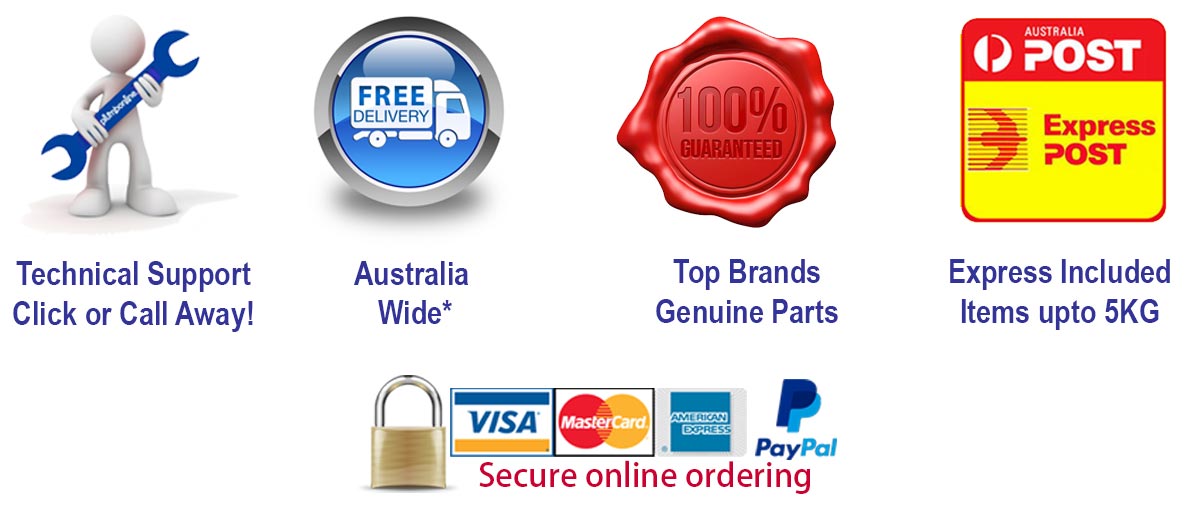 ... and our expertise
At plumbonline we will help you find exactly the right appliances and parts that you require as we are continually adding to our range. By sourcing new products and working with our suppliers we remain competitive on price, service and most importantly on time delivery.
Commercial Projects
plumbonline can deliver equipment for commercial hydraulics and mechanical services as our Team have over 30 years' experience. We design fabricate and supply benchmark energy efficient equipment for building services across Australia.
So, let's talk.
Domestic, Trade, Commercial, Government or Facilities Managers our friendly Customer Support Team is available to provide phone and email assistance, Live Chat early till late every day!